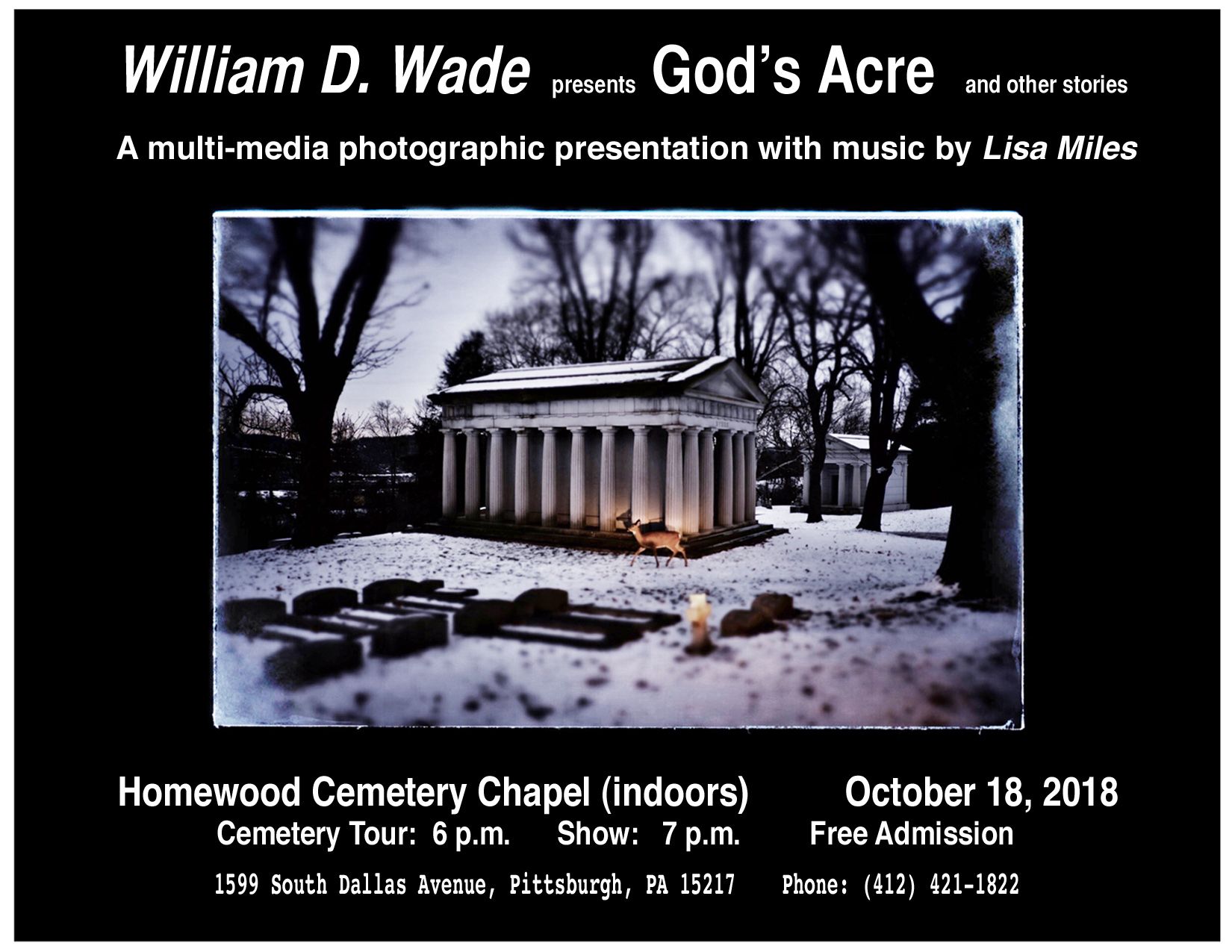 God's Acre event at Homewood Cemetery chapel in Pittsburgh
October 18, 2018
William D. "Bill" Wade presents, "God's Acre and Other Stories," a multi-media projection of photographs and video, that brings together the interests of art, history and health. Wade is best known for his photo-journalistic work with the Pittsburgh Post-Gazette, but has also exhibited his work internationally.
This free one night event is October 18, 2018, beginning with a cemetery tour at 6 p.m. The rest of the program begins at 7 p.m., which will be held in the the chapel of Homewood Cemetery, at 1599 South Dallas Avenue, Pittsburgh, PA 15217, in Pt. Breeze.
Wade says,"God's Acre uses my interpretive still photographs to explore mortality. I put a challenge to people's notions of cemeteries of being only places of death, but also one of beauty, history, life and sanctuary." The night starts with a short tour of grave sites related to the arts, led by Homewood Cemetery historian Jennie Benford. In the chapel, art historian and Chatham University professor Dr. Elisabeth Roark will present a brief talk, after which the projection of Wade's work and a reception will follow. The production includes music by Lisa Miles ( http://lisamilesviolin.com / ).
If you need more information, contact wbillwade@verizon.net or the Homewood Cemetery phone at 412-421-1822.
Sample of the God's Acre project. https://vimeo.com/251429149